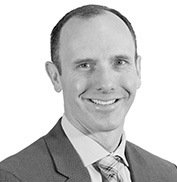 Fabrication of Full-Arch Prostheses
PROGRAM DESCRIPTION:
Patients with debilitated or missing dentition often seek rehabilitation to quickly regain masticatory function, aesthetics, and quality of life. Clinicians can offer predictable treatment solutions for immediate full-arch restorations to meet patient demands and expectations. Through multiple clinical case examples, the design, fabrication, and delivery of the definitive prosthesis will be presented, including case examples demonstrating use of various restorative materials. CAD/CAM implant frameworks have proven to be more accurate, biocompatible, and longer lasting, with fewer complications than cast-metal frameworks. This program will review advances in CAD/CAM protocols and their resulting benefits, including decreased labor costs, improved long-term results due to better physical properties, improved accuracy, and decreased frequency of prosthetic complications.
PROGRAM OBJECTIVES:
At the completion of the program, participants should be able to: • Understand the components of full-arch prostheses for internal connection implants and Low Profile Abutments. • Compare and contrast the benefits and limitations of zirconia vs. a milled titanium bar and acrylic restorative material for fabrication of the definitive prosthesis. • Explain the mechanical properties of various materials used in CAD/CAM protocols. • Identify anterior/posterior spreads on master casts and explain how they relate to framework design and prosthesis material choice. • Troubleshoot problems associated with long-term, full-arch, implant prostheses.
Brian D. Bray, DMD, MS Dr. Bray is a graduate of Texas Christian University, earning a BS in Speech-Language Pathology and General Sciences and a master's degree in Speech-Language Pathology. After practicing speech pathology in Portland, Oregon for several years he attended dental school and graduated from Oregon Health Sciences University. His interests in removable, fixed, and implant prosthetics led him to Nova Southeastern University in Fort Lauderdale, Florida where he completed a three-year Prosthodontic residency. Dr. Bray is currently a member of the Multnomah, Oregon, and American Dental Associations, the American College of Prosthodontics, the Academy of Osseointegration, International Team for Implantology, and the American Speech-Language Hearing Association. Dr. Bray maintains a private practice specializing in removable, fixed, and implant Prosthodontics in Portland, Oregon
Fabrication of Full-Arch Prostheses